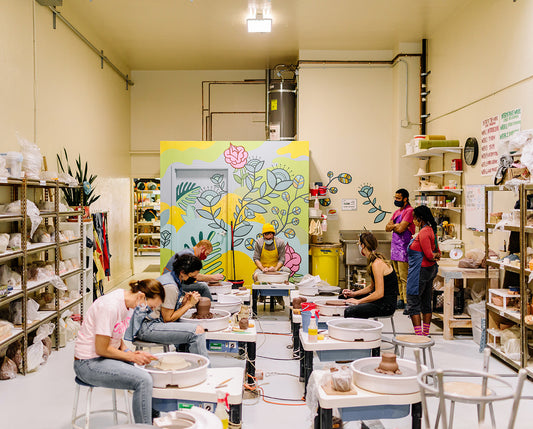 Our Mission
Merritt Ceramics, like its local namesake, Lake Merritt, is a place for gathering. The Merritt studio was established in 2017 as a studio reflecting the diversity of the Oakland community and welcomes all to participate.
Our instructors encourage everyone to sculpt to their own unique artistic abilities. Techniques are demonstrated and importantly, the centering work with clay molds the time spent into meaningful friendships.
Merritt Ceramics strives to enhance the Oakland art culture through collaboration with guest artists, community events, and ceramics education.
Our Studio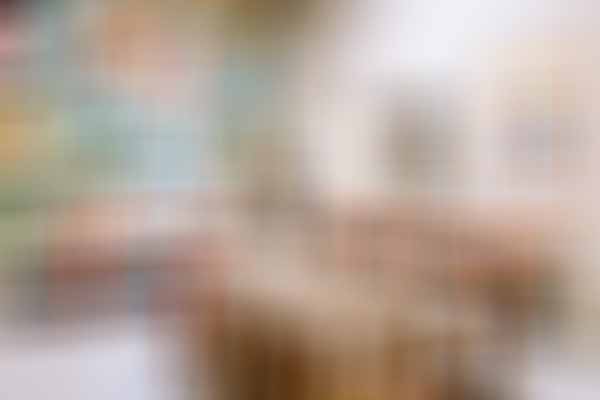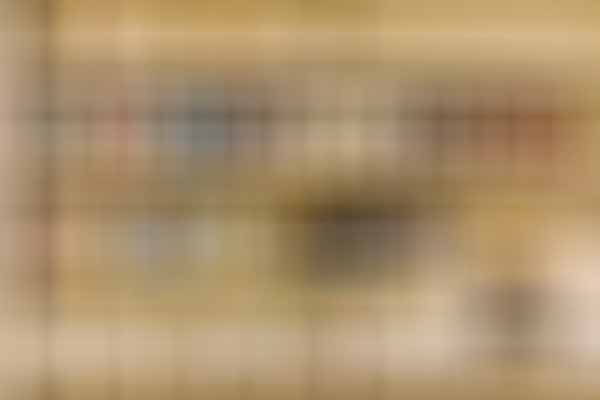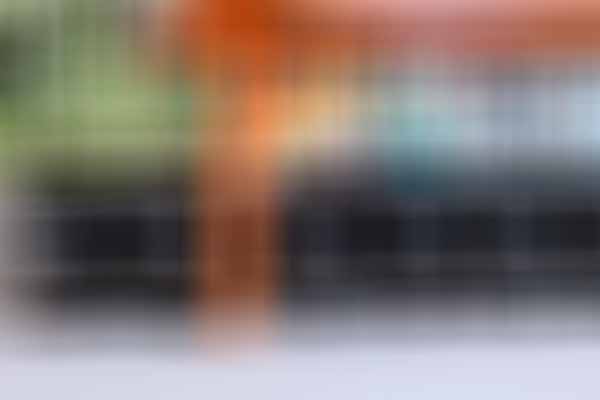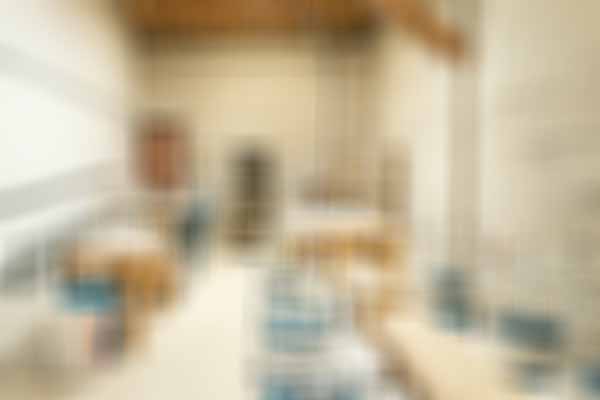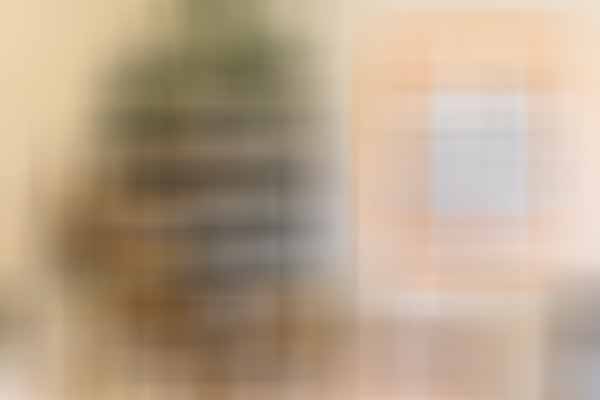 Merritt Ceramics has two distinct spaces (The Studio and The Shop) located in the heart of the Lake Merritt neighborhood in Oakland, CA. 

The Studio (1823 Park) is a 3000sq ft. ceramics studio offering 6-week courses, one-time classes, private lessons, private events, workshops and memberships. 
The Studio consists of 20+ electric pottery wheels, a slab roller, an extruder, 2 kilns, 15+ unique studio dipping glazes, colored slips, underglazes, community tool area, and an amazing staff ready to answer all your clay making questions!
The Shop (1825 park) is a 2500sq ft. space consisting of a supply shop and a member-only studio. The Supply Shop carries tools, supplies, underglazes, glazes and clay-bodies for low, medium and high-fire pottery and ceramics. 
The member-only studio is located in the back of The Shop and consists of 2 kilns, 6 wheels, a slab roller, 15+ dipping glazes, colored slips, work tables and a shared tool area.
Our Neighbors
East Lake and Chinatown residents receive 15% off their first class or workshop. For your discount code please email us with proof of address and valid id.
Community programs and/or schools that cater to low income residents may qualify for additional discounts. Please contact us for more information at info@merrittceramics.com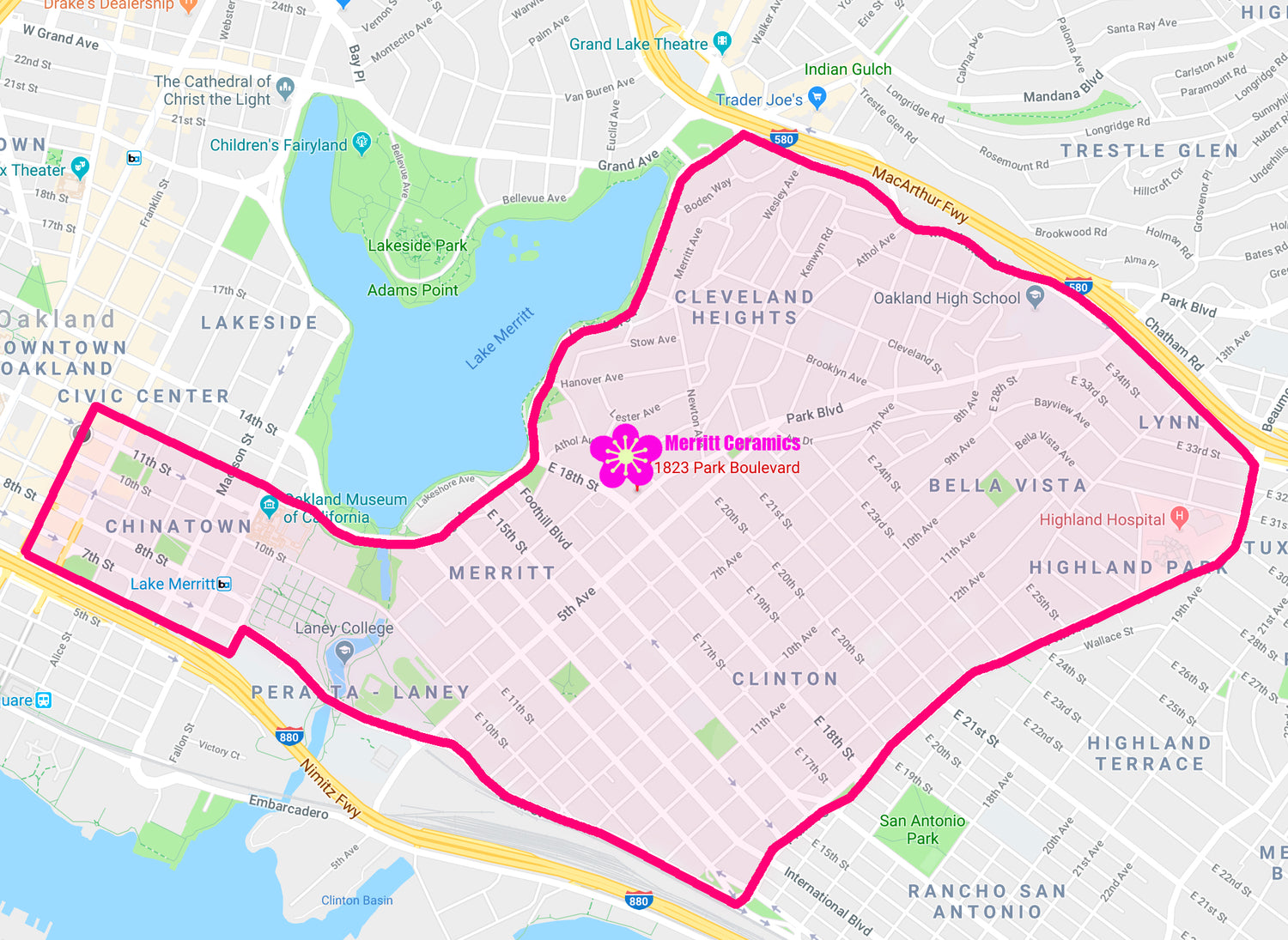 Our Collaborators